Before "Money Mayweather" was demanding $250 million per fight he was an ostensibly regular kid from Grand Rapids, Michigan. Though 'regular' could be a bit of an understatement when describing the 5'8" 151-pound boxing legend who grew up surrounded by extreme poverty within his socio-economically and medically disadvantaged Grand Rapids, Michigan neighborhood.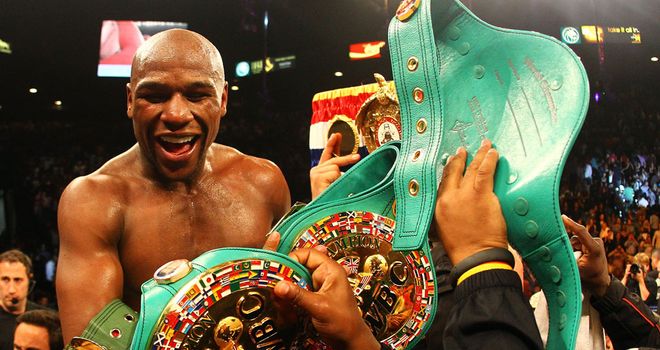 Mom, a drug addict who failed to receive thorough treatment for her affliction. Dad, a drug dealer, in and out of prison, who inevitably helped perpetuate the violence, death and destruction seen within Floyd's community. And aunt, a woman who lost her battle with AIDS, which she acquired by sharing needles with other heroin users. Some might begin a to feel a sense of hopelessness for anyone brought up within the confines of these unfavorable circumstances, but like many youths, born and raised in poverty, Floyd found a way to distract himself from the tumult of his daily life. Mayweather found that he enjoyed doing what his father and uncles did before him; Floyd loved to box! It would not only become Floyd Jr's passion, but more importantly--boxing, became his guiding light.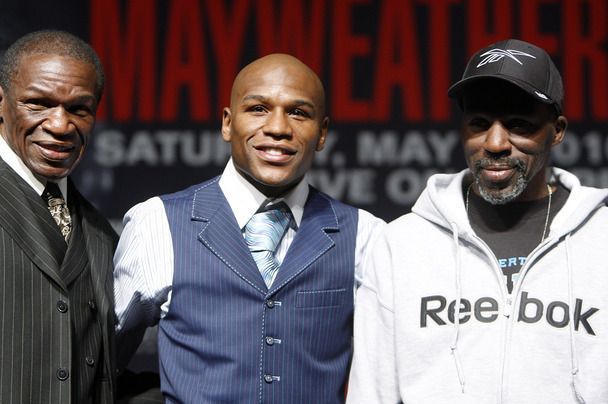 Floyd pictured with his father on the left and his uncle, Rob, on the right
Floyd would use the resentment he had toward his father (for being largely absent throughout his formative years), the horror of regularly finding heroin needles in his front yard and the anxiety of having to raise himself in a convoluted and unforgiving world, to fuel his desire to be something more than anyone he had ever known had become--the greatest boxer to have ever lived, or more candidly, the greatest anything to have ever lived.
The anguish he endured growing up--engendered from his less than humble beginnings--provided Mayweather with the necessary intellectual and psychological fortitude to deal with both the emotional and physical traumas intrinsic in most sports, but especially in boxing.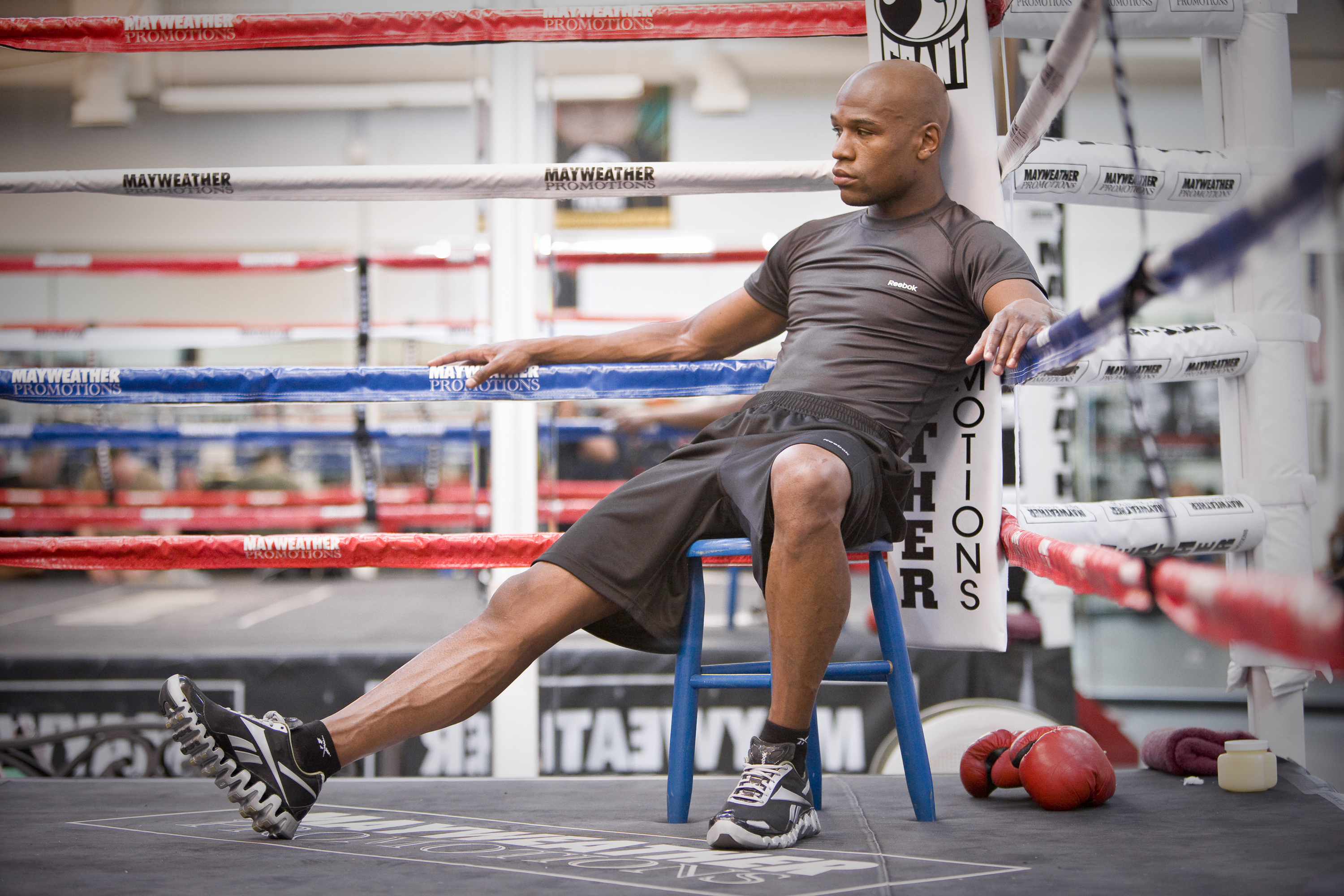 "People don't know the hell I've been through", a statement made by Mayweather in an interview with a sports related media source. Interestingly, this allegoric hell forged Floyd into the "iron-man" that he is today. But, what came out of the kiln was more than one of the world's greatest boxers, it also gave birth to a man who wanted to change the culture around him by illustrating the idea that just because one has less, shouldn't condemn them to the notion that they can't do more! More than just a great boxer, Mayweather, knowingly or unknowingly, would become the personification of hope for millions around the world!
In 1996, at the age of 19, Floyd finally went pro--after an 84-8 amateur career record, three Golden Glove titles and a bronze medal finish in the '96 Olympics.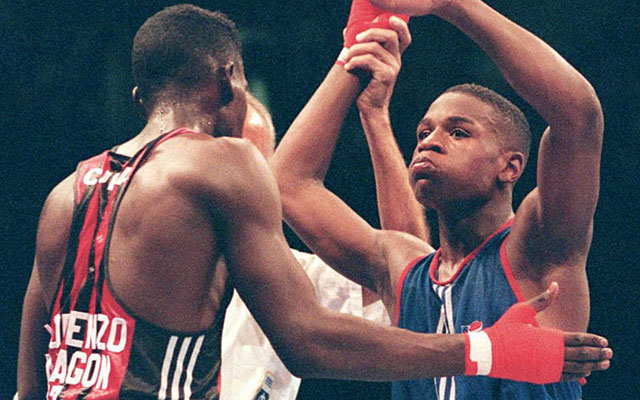 Mayweather at '96 Olympic Games in Atlanta
That fall he would have his professional debut against Roberto Apodaca whom he knocked out in the second round scoring his first professional purse! Things were really starting to take off for the young fighter professionally, but the tumult he had once experienced in his childhood would again rear its ugly head, albeit in slightly different ways.
There was the 2007 retirement to focus on other projects, the "Comeback" in 2009 when Floyd emerged from retirement only to suffer a rib fracture during training, the domestic abuse allegations and subsequent 87-day prison sentence in 2012,

the defamation lawsuit, being stripped of his WBO welter weight title and again, retiring in 2015 after his fight with Andre Burto--to name a few.
The retirement in 2007 was when Floyd realized that boxing, itself, couldn't last forever. He understood that he shouldn't fight simply immortalize his place in boxing history, but also fight to maintain the vitality of the brand he built while boxing over the years. That year Mayweather founded "Mayweather promotions"--a boxing promotional firm. The current CEO of the promotional company stated this was the move that took the man from simply Floyd Jr, to the business genius, "Money Mayweather!"
To some, "Money" is nothing more than an idea, a meaningless moniker adopted by an over-the-top athlete, but for those who knew the man well, it was more than just an alliteration. Money, is better described as an adjective used to represent Floyd Jr's transformation from a young boxer--who worked constantly to prove his worth--to a man who could retire at any time with 9 figures in the bank!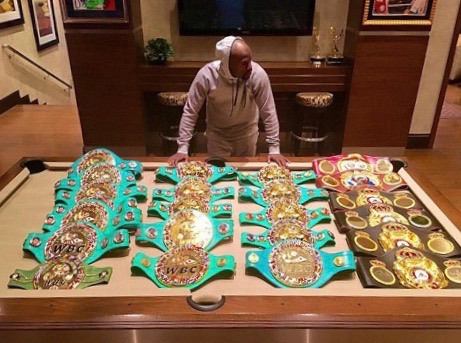 By this time, it had been a while since Mayweather shifted attention to his promotional company, but he noticed that he also needed to inspire those around him to build their own businesses, notoriety and influence. Thus, "The Money Team" (TMT) was born!
This group of individuals is comprised of some of Mayweather's closest confidants and business partners. Its purpose is to create businesses and generate wealth with the objective to then re-infuse this capital into communities that are underserved, and therefore, marginalized and disadvantaged. The Money Team has been able to accomplish a great deal in the years that they have been doing their work, but among many of the notable businesses to come out of this organization is the lifestyle brand appropriately named: The Money Team!
The line features shirts, hats, outerwear, accessories and even training gear for men, women and kids! All of these items are adorned with the "virtues and epiphanies" of the great athlete himself: Success, wealth, victory, power! These ideals are featured on one of the most popular TMT items, a snap back straight-bill hat that is named after a historic landmark in the city of Shanghai, China--THE BUND!
Other notable items include The Ringside t-shirts; the same t-shirts Mayweather's body guards wear when they are on duty!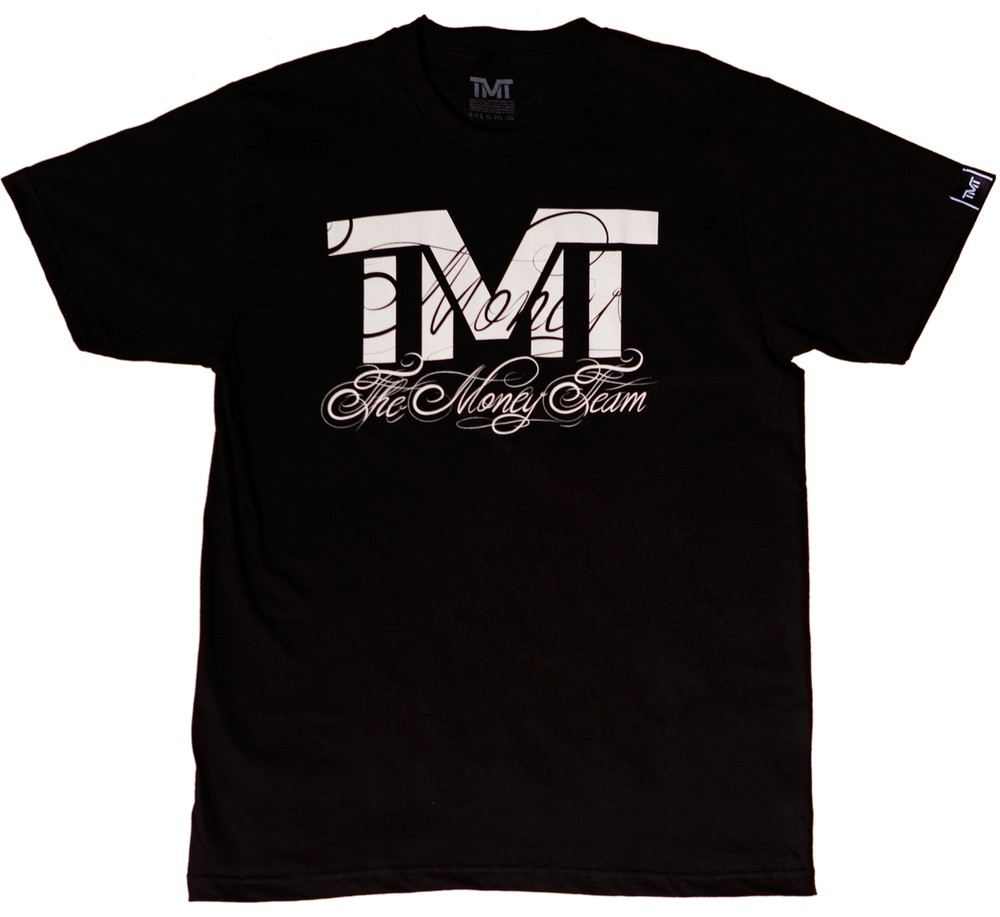 MONEYBANDS--the clever name for TMT wrist bands that have "Hard Work and Dedication" inscribed on the wrist band itself!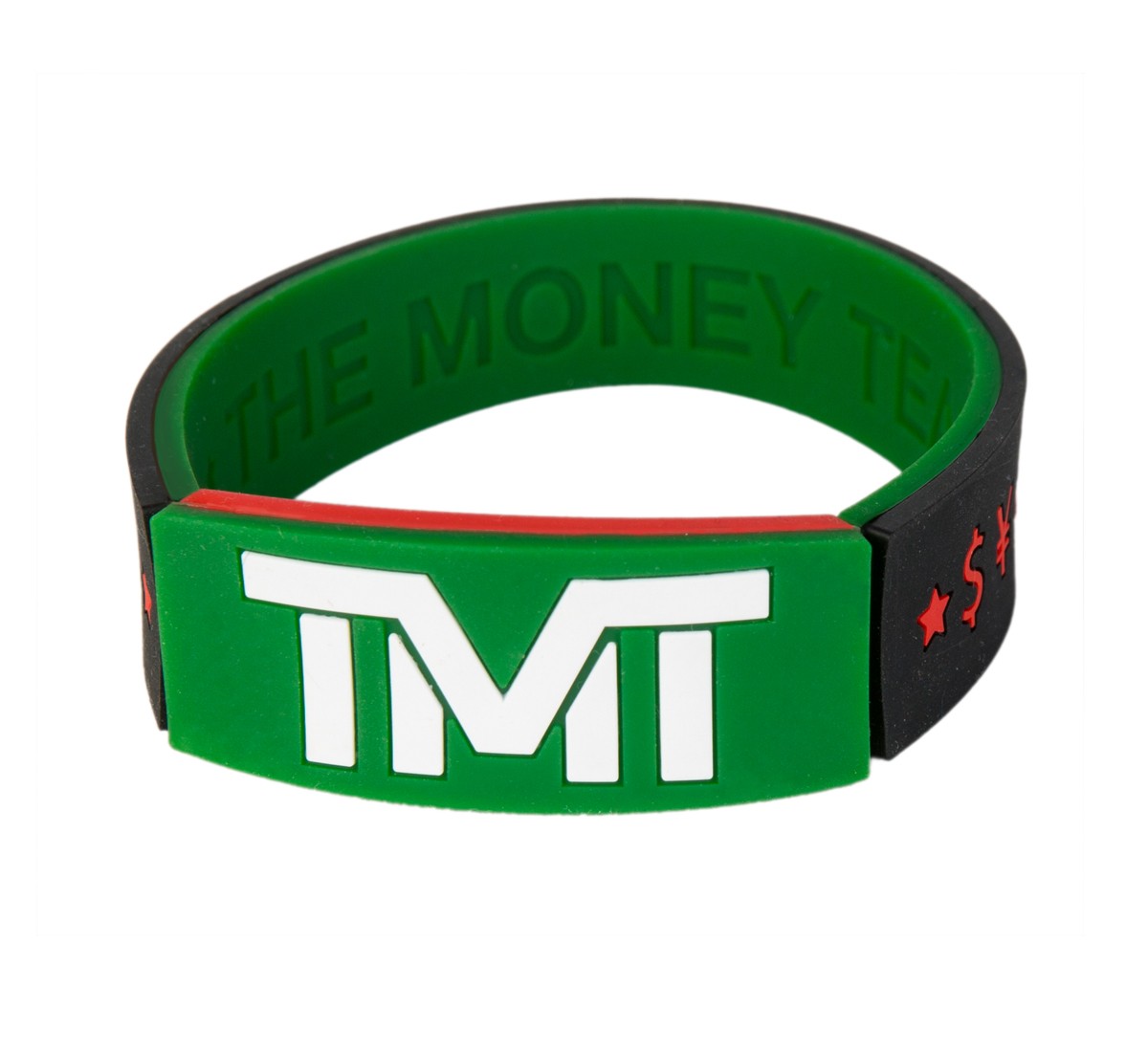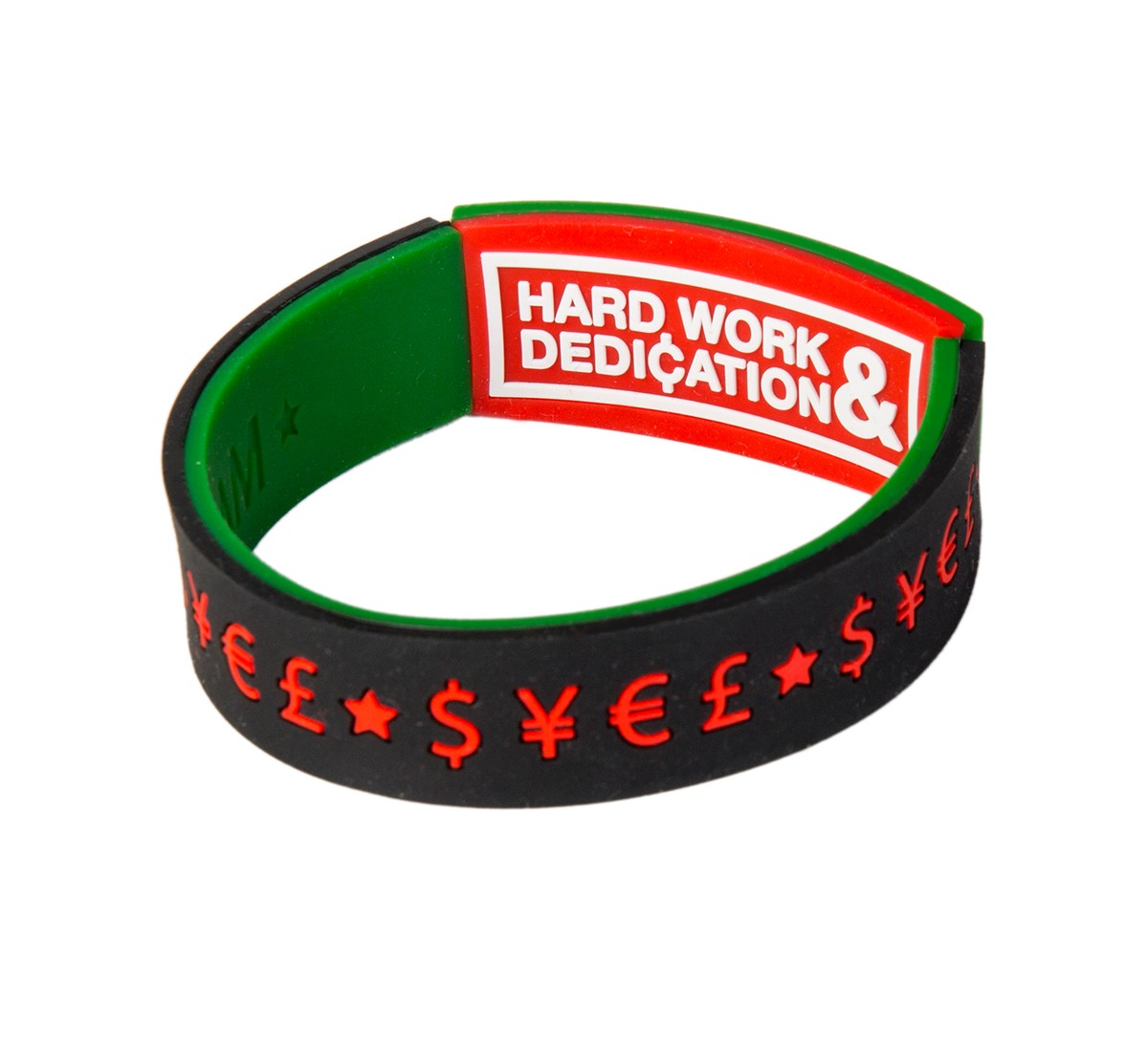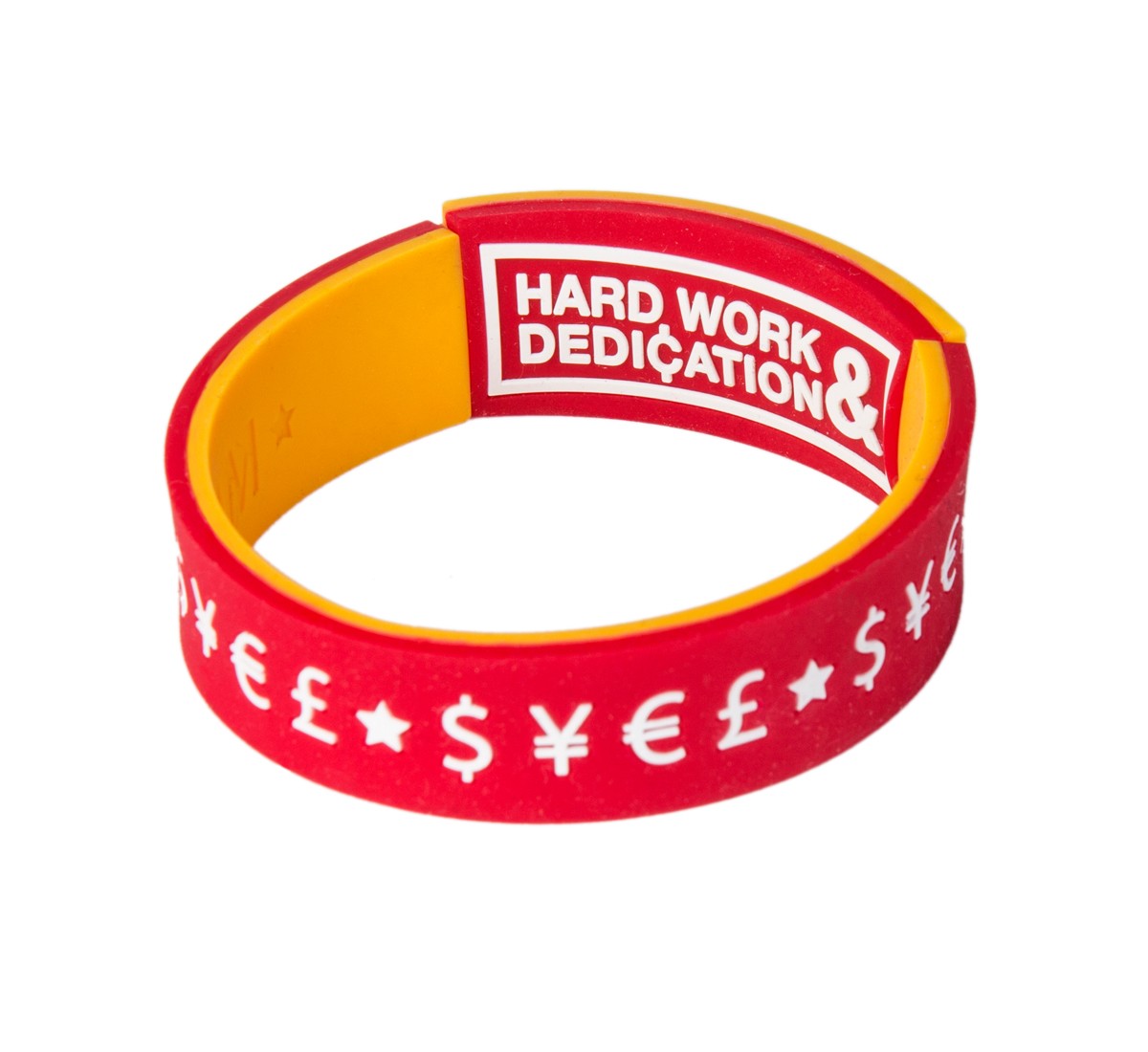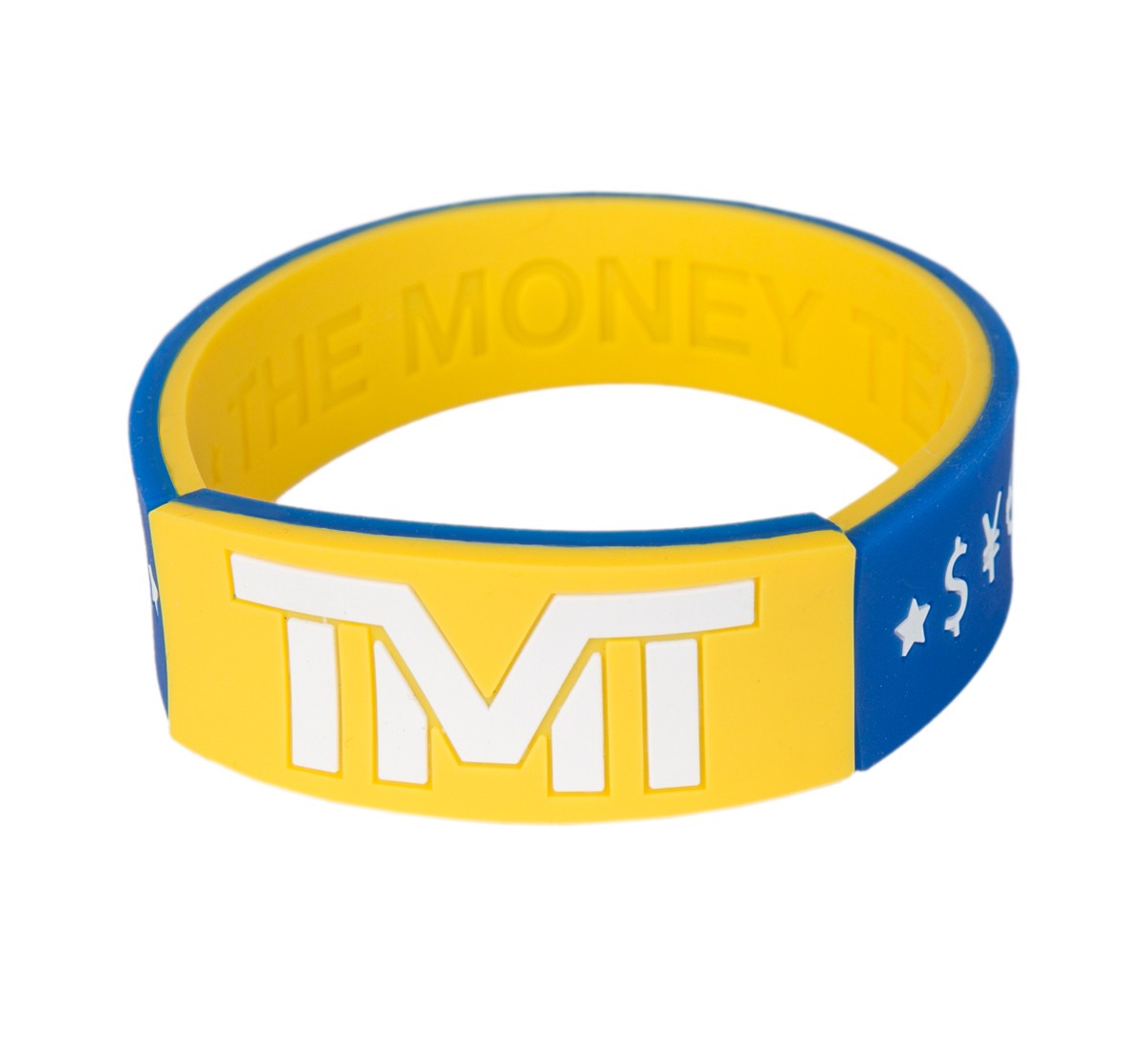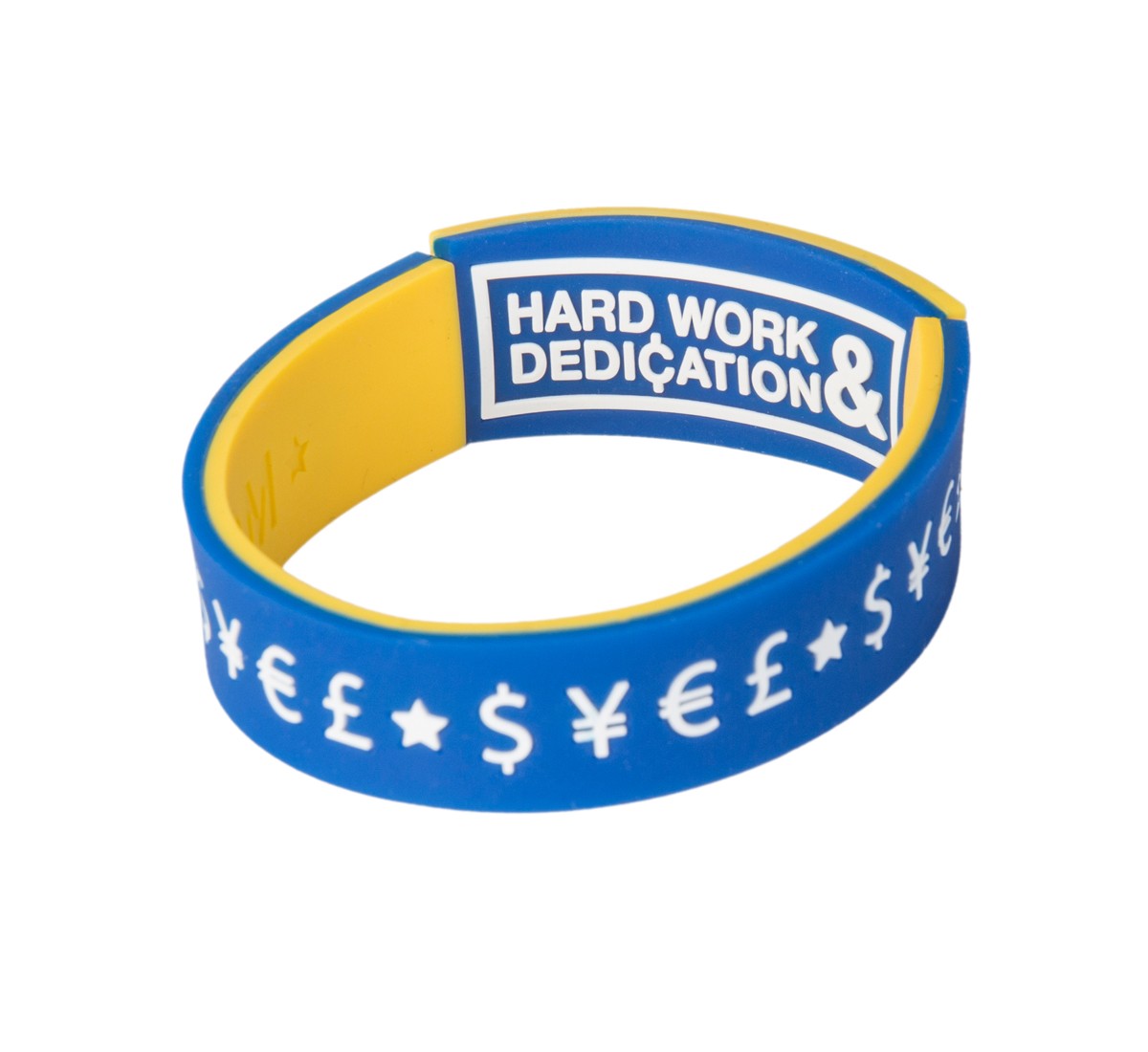 "The Best Ever" (TBE) is a diffusion brand-esq appendage of The Money Team brand! This off-shoot of TMT is designed to inspire the wearer to be "TBE" at everything that they do, very similar to the philosophy Floyd adopted early on in his life leading to his immense success economically and professionally.
On to one of my favorite pieces--perhaps because of the saliency given to the shirt by the impending fight, or because I love green--is TMT Ireland shirt!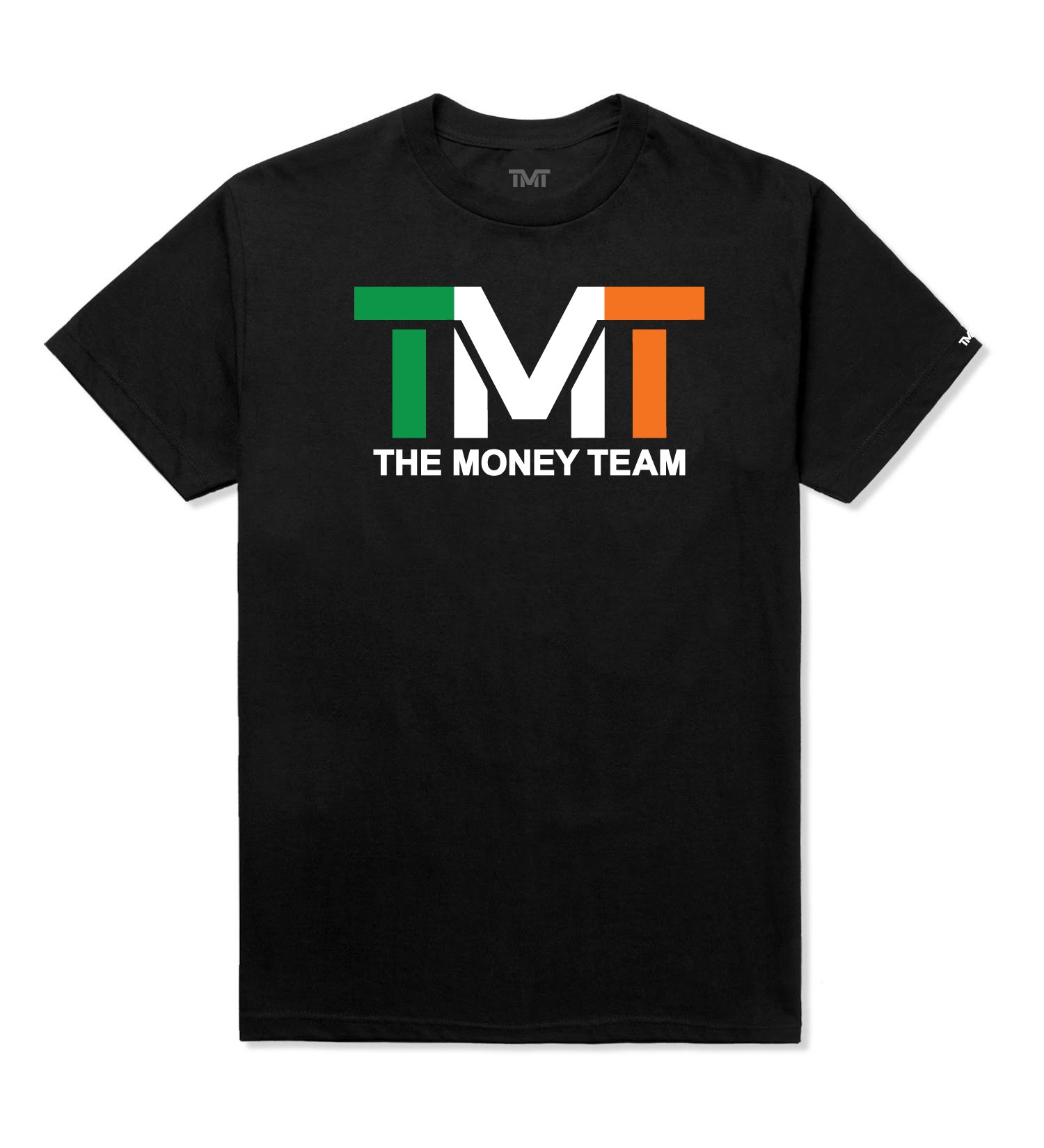 It displays TMT logo in large writing and coats the letters in the green, white and orange colors that are embellished on the Irish flag! The design symbolizes the belief that TMT brand promotes global philosophies that unite all of us! Interestingly, Mayweather's latest opponent hails from Ireland! The creative director used the upcoming fight as an opportunity to show respect and reverence to people from all over the world, including Floyd's opponents! This is further demonstrated by even more TMT shirts that proudly pay homage to the countries from which Mayweather's past opponents were born!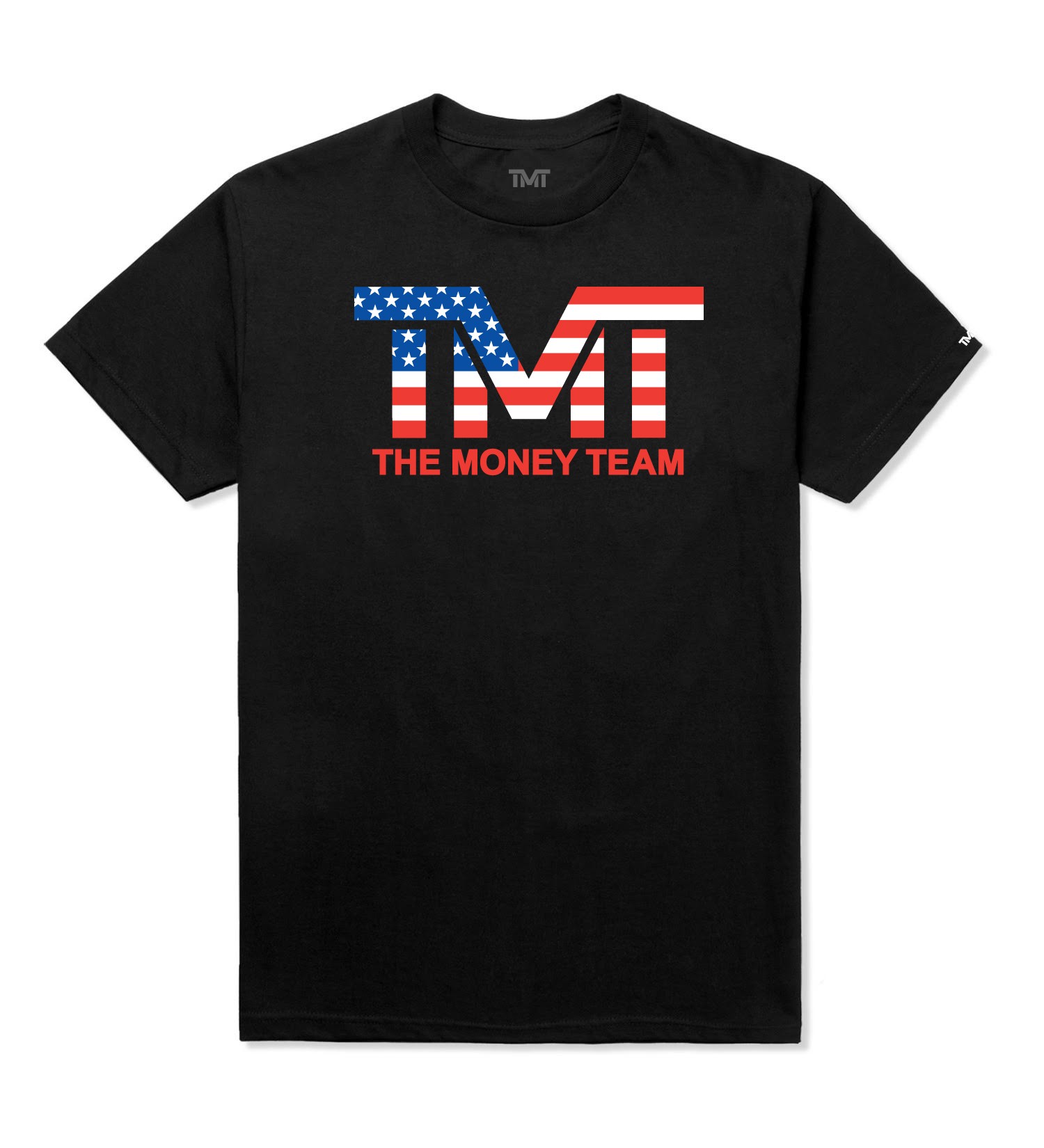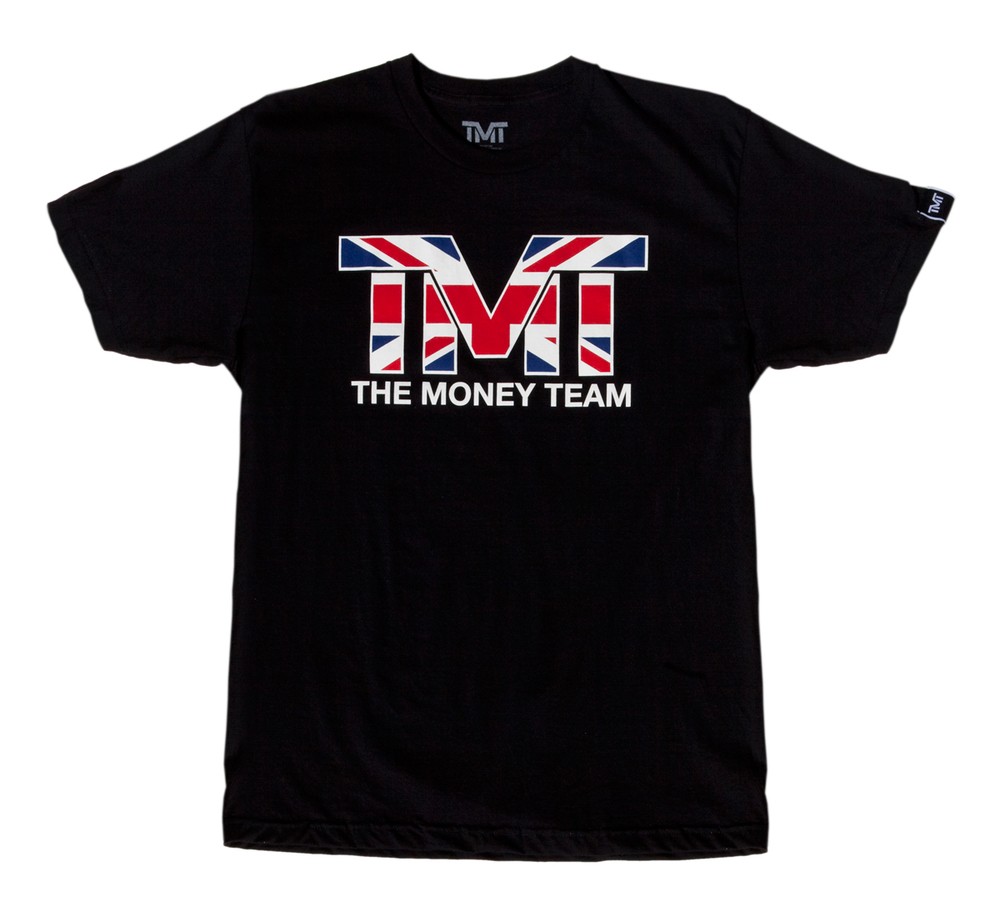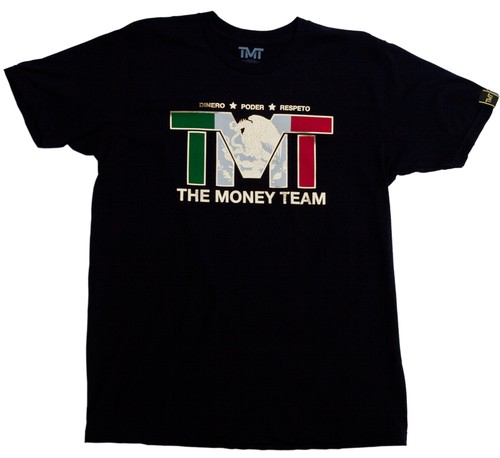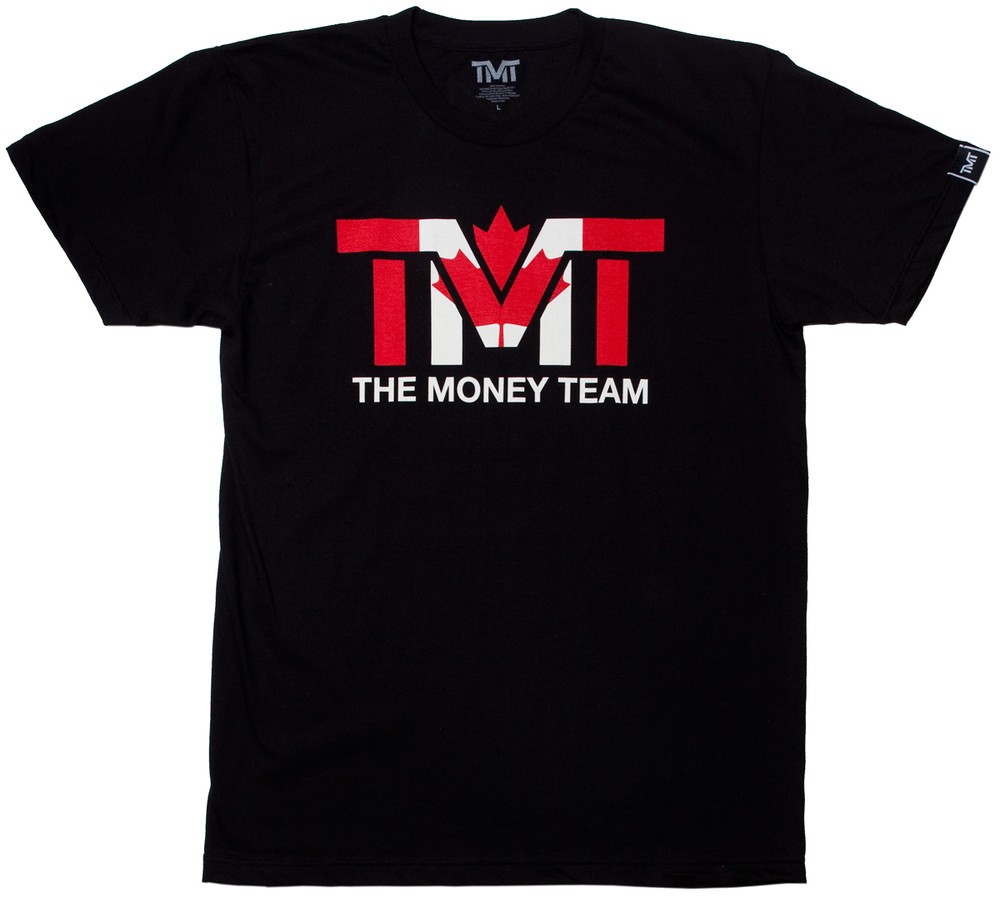 So, I think we all know whats next for Money Mayweather, even if its only because we just read it above!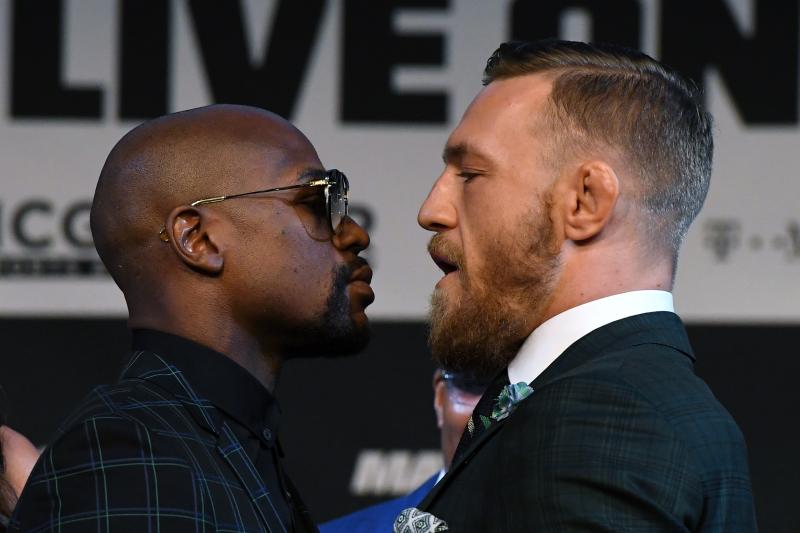 This Saturday Mayweather will fight UFC superstar, Connor McGregor (a very influential and inspirational character in his own right) with the fight projected to gross over $600 million dollars from ticket sales and endorsements! The undefeated champion of the world (49-0) has come out of retirement to fight in one of the most anticipated bouts in boxing history!
More than fighting for pride, fame or money, Mayweather signifies that the fight for improvement, excellence and success never ends! For this warrior, complacency is the enemy!
So who do you think will win?! Have any TMT gear? Post it today and rack up those Threadsetter points now!