Maybe you restock your wardrobe every two weeks. Maybe you keep a lookout for the newest drops every night. Maybe you don't. Maybe you're a turtle that doesn't care much to pop out of your shell or outfit.
It doesn't matter. Threadest is for you.
No matter what kind of shopper you are, how often you like to buy new clothes, or if you don't like spending money at all, Threadest has you covered. Regardless of your style, I was able to carefully identify three reasons why you should add Threadest to your phone and everyday life.
Keep up-to-date on the newest trends in fashion.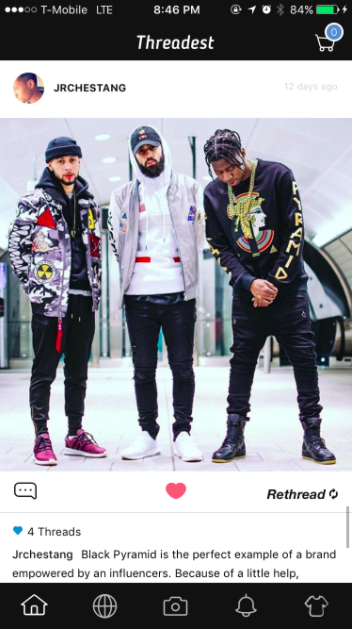 Your level of fly and fresh may differ from your many. At Threadest, we get that. So we help do some of the leg work by asking you to fill out a simple survey when you download our app.
Using your answers, we identify the styles that would appeal to you. Then, we populate your feed with looks and styles that best match your profile. It's an easy way to eliminate the clutter and find what resonates with you most.
That's because at Threadest, you matter most.
2.Build a fashion-centric social following.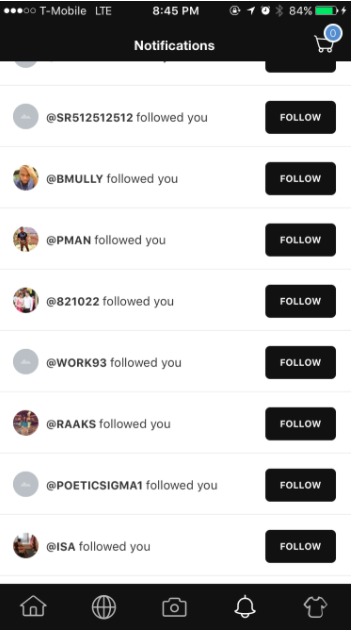 Maybe you're a little bit more than the average shopper. Maybe you do, in fact, spend money on keeping your wardrobe top-of-the-line. You just can't help it.
Neither can we.
That's why we gave you a platform to show off your newest cops and build an audience based on your own personal taste. You just bought a pair of Yeezys -- post them on your feed and watch your audience grow. Maybe you just picked a perfectly tailored three-piece suit. Throw it on your feed and bask in social glory.
You might just end up a Threadsetter of the Week.
3.Buy clothes you don't know where to find elsewhere
We've all been there. You see someone wearing a dope jacket, but you don't know what brand it is. You look for tags, a logo, a trademark giveaway but nothing is coming to mind. You could walk up and ask them, but then you'd look like a biter.
And no one wants to look like a biter.
That's why we help curate some of the most fashionable clothes in your feed and connect you directly to sellers. No more headaches. Only happiness. And that's what comes with downloading the Threadest app; fashionable happiness.
4.Sell your own clothes
Maybe you have your own brand of shirts or jeans that you've been trying to get off the ground for some time. Maybe you're a serial thrifter and want to re-sell some of your own products.
We've got something for you, too.
Using our Threadest for Brands and Designers feature, you can promote your own gear on our app. In just moments, you could have access to our growing count of users and threaders, getting your brand the exposure it needs to make the jump you first thought possible when designing your clothes.
Whether you're the fashion-forward type, a minimalist, a seller or just someone who wants to keep in the know, Threadest has something for you.
And you can keep up with us and all of our developments on all of our social media channels below. Happy Threading!
Twitter: @Threadest
Instagram: @Threadest